TOBACCO you can buy in Kansai International Airport
You will see Duty free shops Before traveling abroad.   To see them is one of enjoyable in traveling.
Today I'am going to talk about the duty free TOBACCO in Kansai International Airport.
TOBACCO in KANSAI INTERNATIONAL AIRPORT
I use Kansai International Airport when i travel. So if you use other Airports, please check for reference purposes only.
1. the knowledge of duty free TOBACCO
You have to pay special tax to buy TOBACCO.   This tobacco tax account for more 60%  at the price in convenience store.
so this mean that you pay money for country when you buy TOBACCO.  Of course , iQos is also one of tobacco.
These facts are surprising for who you do not know. but be calm, in duty free shops, you don't have to pay such tax. it costs 350 yen to buy tobacco that costs 500 yen in not airport.
tobacco in town  → 5 $
     tobacco in airport → 3.5 $
do you feel stupid to pay 500 yen?  we can understand that the price in airport is so cheap.
Next you should know the regulation to buy it.  you can buy form every 10 boxes. So you can not buy 1 box in duty free shop.
Furthermore if you buy 20 boxes, it costs cheaper than 10 boxes. but I do not know all tobacco is so. This is in case of "Marlboro".
1 carton ( 10 boxes )   → 35 $
2 carton ( 20 boxes )   → 6.5 $
It is sad no to be able to buy 1 box. But it is so good to buy 10 boxes in the long run.
2. kind of TOBACCO
Sorry kept you waiting. From now i introduce the kind of tobacco in Kansai International Airport.
I will explain with pictures. If you find tobacco you like, please buy duty free tobacco in airport.
there are more kind of tobacco in departure than arrival.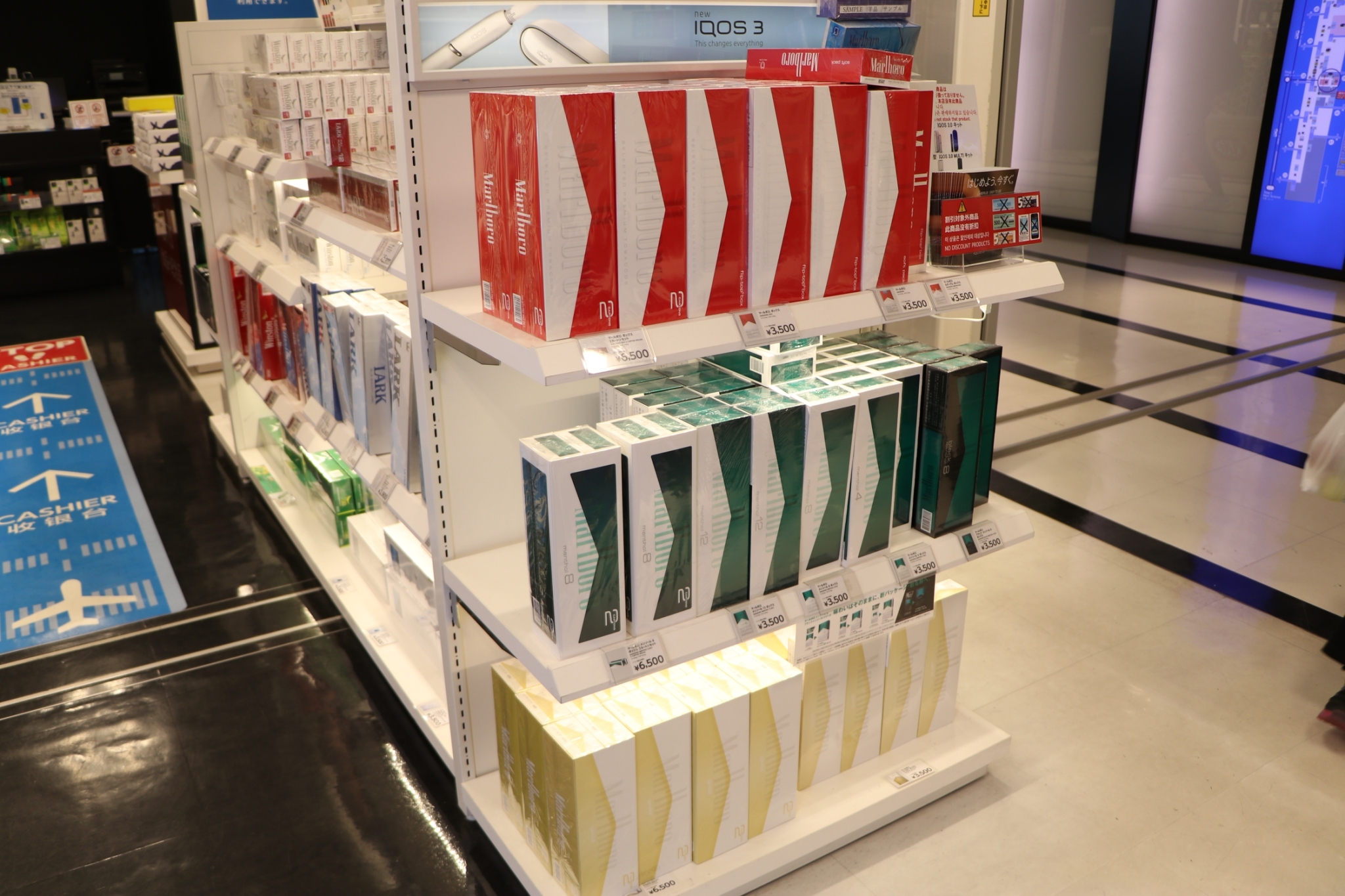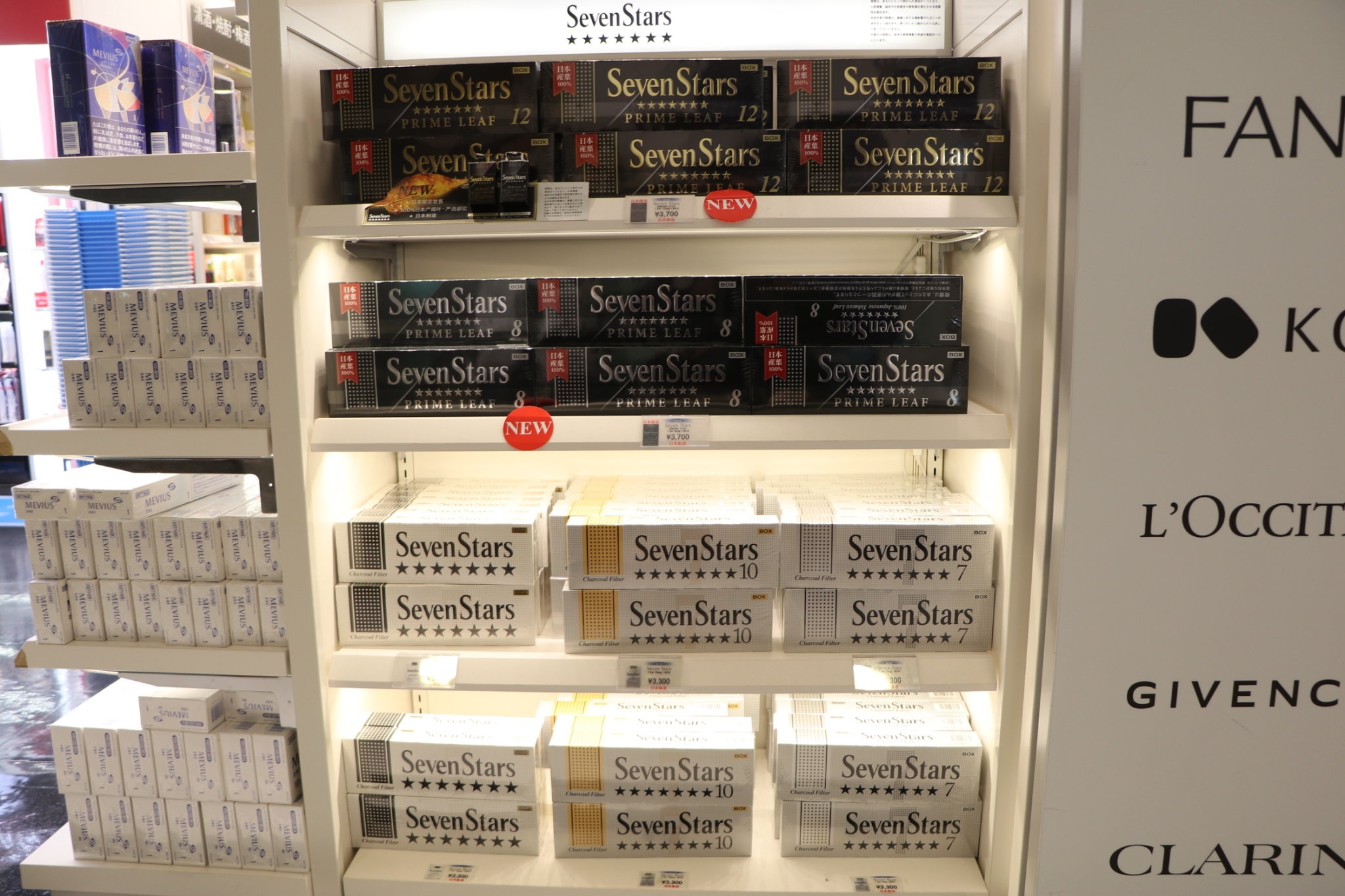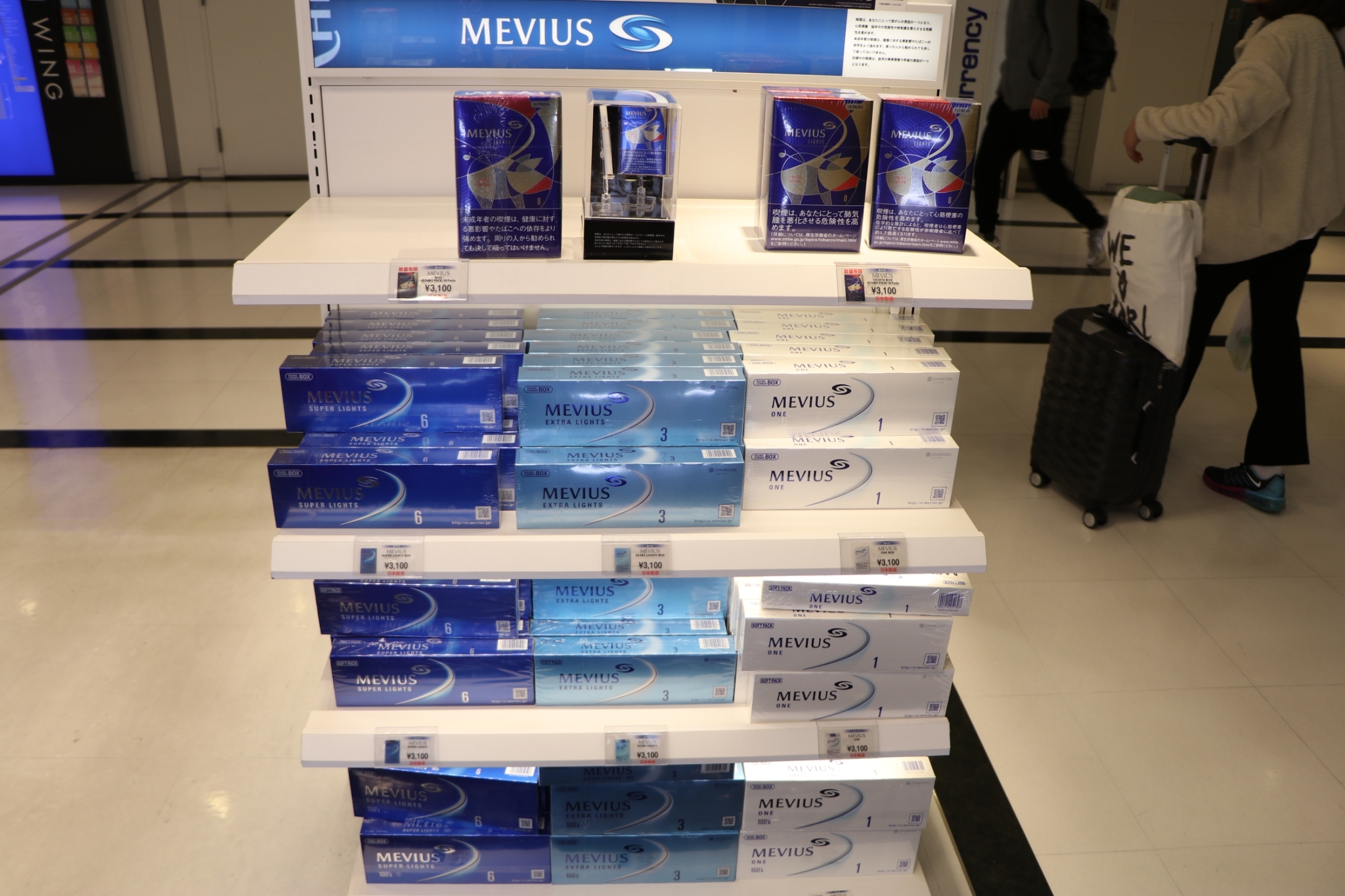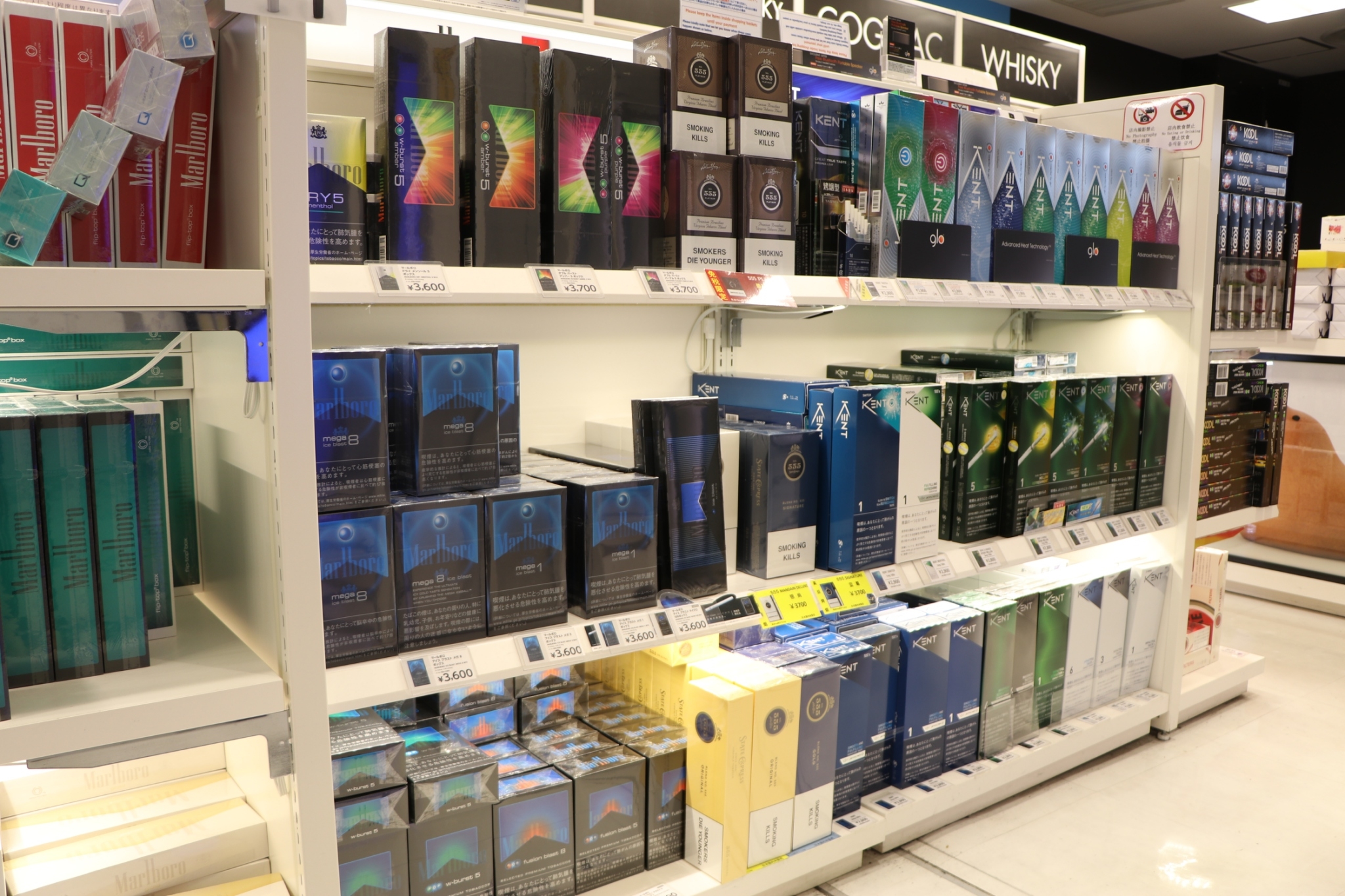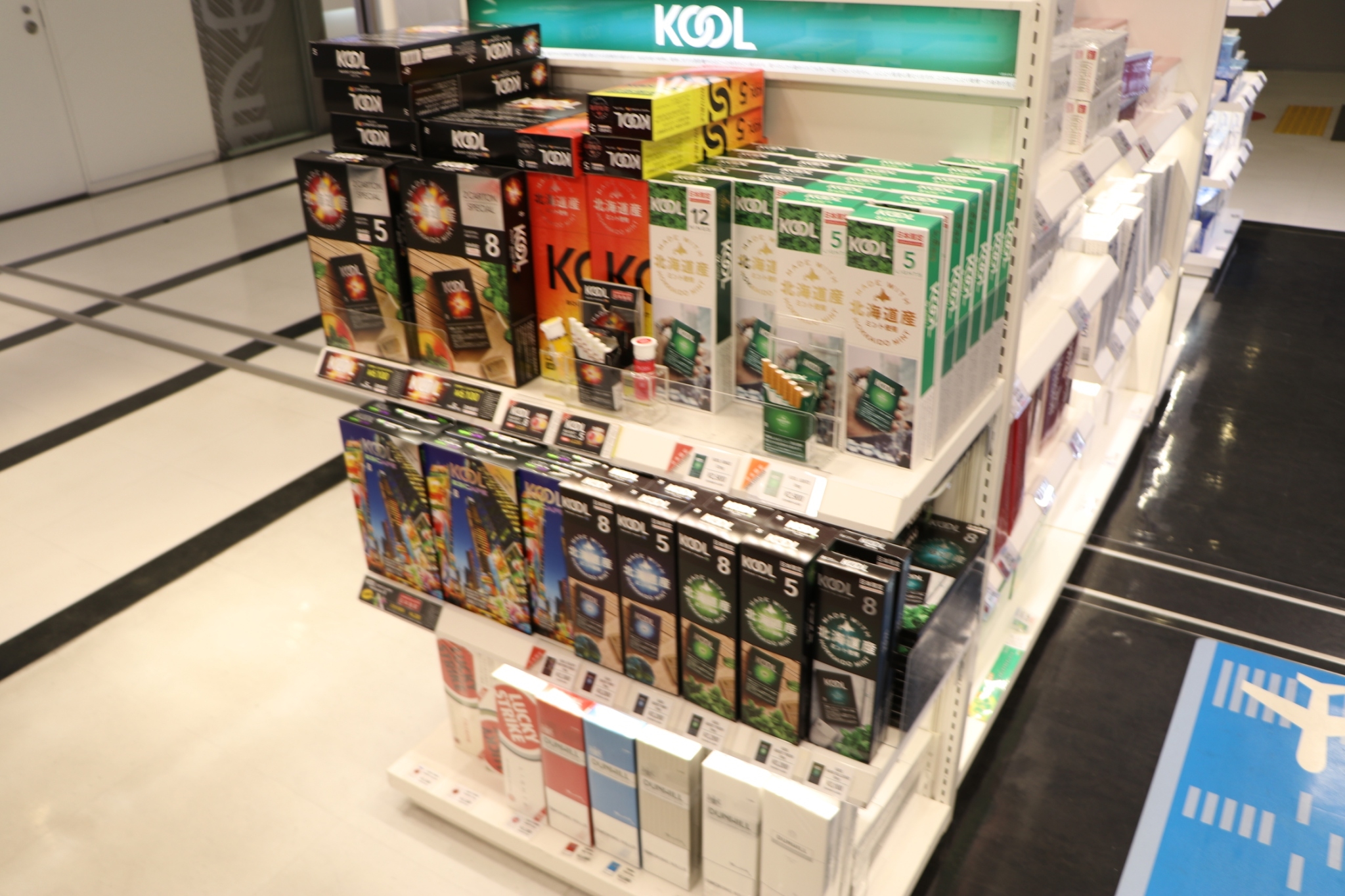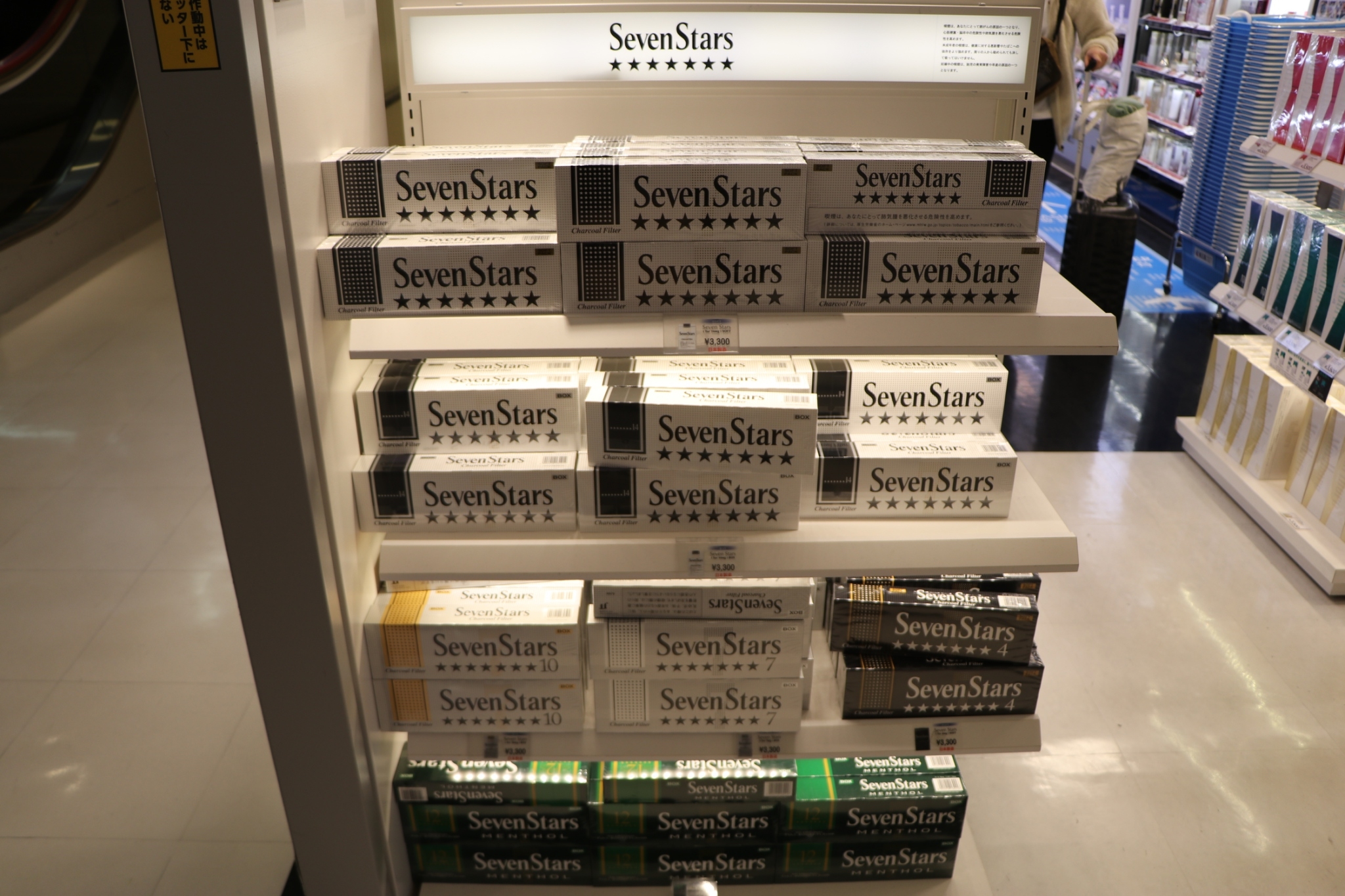 if you asked to buy tobacco for friend, this site helps you very much.
I always buy 2 carton for my friends.
that is all about tax free tobacco.